Containers are in many ways an ideal building material because they are strong, durable, stackable, cuttable, movable, modular, plentiful and relatively cheap. Architects, as well as laypeople, have used them to build many types of buildings such as homes,[18] offices, apartments, schools, dormitories, artists' studios and emergency shelters; they have also been used as swimming pools. They are also used to provide temporary secure spaces on construction sites and other venues on an "as is" basis instead of building shelters.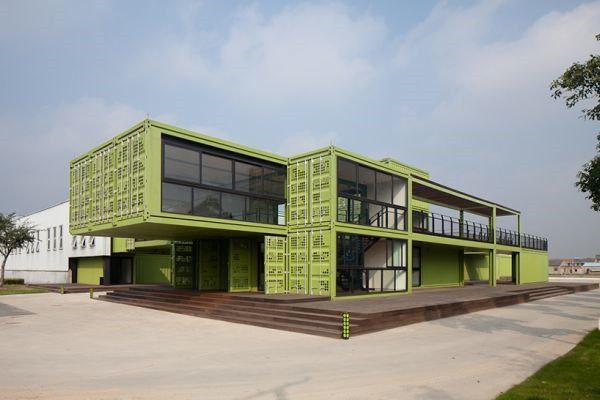 Phillip C. Clark filed for the United States patent on November 23, 1987, described as "Method for converting one or more steel shipping containers into a habitable building at a building site and the product thereof". This patent was granted August 8, 1989, as patent 4854094. The patent documentation shows what are possibly the earliest recorded plans for constructing shipping container housing and shelters by laying out some very basic architectural concepts. Regardless, the patent may not have represented novel invention at its time of filing. Paul Sawyers previously described extensive shipping container buildings used on the set of the 1985 film Space Rage Breakout on Prison Planet.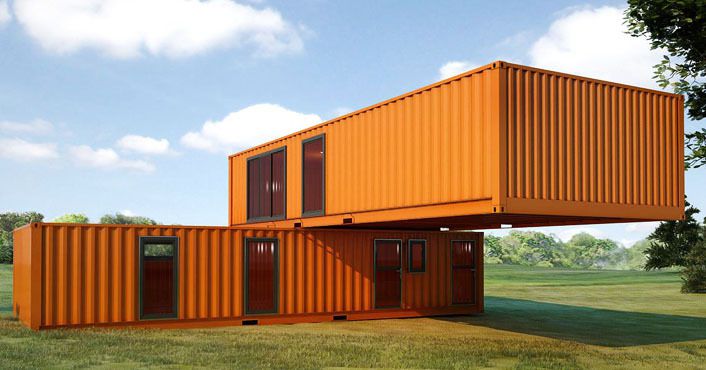 Other examples of earlier container architecture concepts also exist such as a 1977 report entitled 'Shipping Containers as Structural Systems' investigating the feasibility of using twenty foot shipping containers as structural elements by the US military.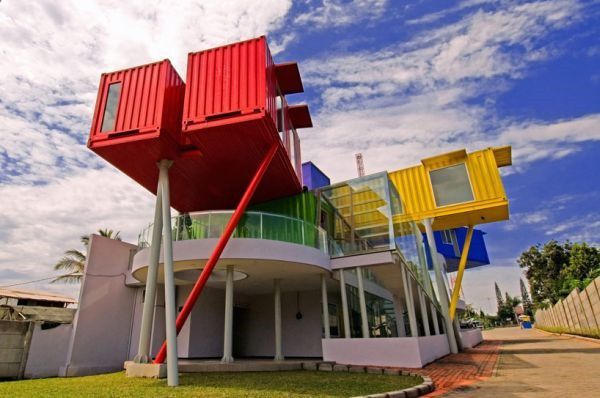 During the 1991 Gulf War, containers saw considerable nonstandard uses not only as makeshift shelters but also for the transportation of Iraqi prisoners of war. Holes were cut in the containers to allow for ventilation. Containers continue to be used for military shelters, often additionally fortified by adding sandbags to the side walls to protect against weapons such as rocket-propelled grenades ("RPGs").
The abundance and relative cheapness of these containers during the last decade come from the deficit in manufactured goods coming from North America in the last two decades. These manufactured goods come to North America from Asia and, to a lesser extent, Europe, in containers that often have to be shipped back empty, or "deadhead", at considerable expense. It is often cheaper to buy new containers in Asia than to ship old ones back. Therefore, new applications are sought for the used containers that have reached their North American destination