Pop-up restaurants provide a very stand out an alternative to a traditional building for entrepreneurs, especially start-ups. We have seen that pop-up converted shipping container restaurants can be moved to any location while being customer-ready at a moment's notice. They also allow you to sidestep high street property-owners who could unfairly hike rent just as your business gets successful. A pop-up restaurant might be your perfect opportunity to create a footloose presence in the food & beverage sector while protecting you from a lot of the high start-up costs associated with a fixed location site.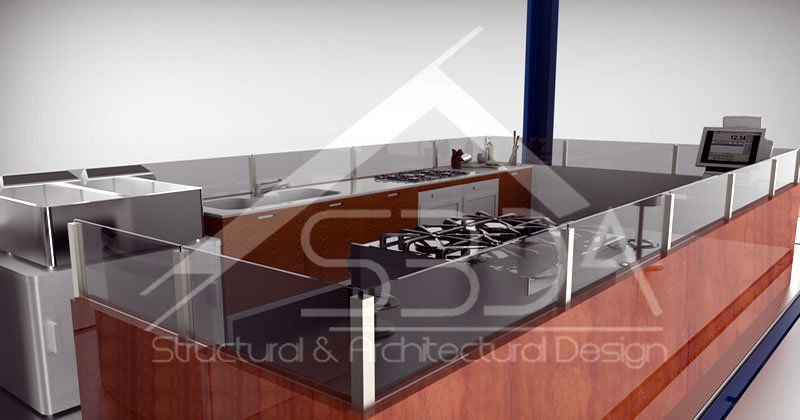 S3DA-Design offer temporary or permanent structures for you to have your own street pop up food/catering unit. One of the most popular inquiries of this type we receive is converting a container into a catering unit or restaurant.
The basic modular design and robust structure of shipping containers are making them one of the most economical and convenient options for street food. Converted shipping container restaurant can come with a fully functional kitchen, countertops, serving hatch, windows and more. Full sides can be opened with glazed sliding or bi-fold doors to allow the customer to spill outside when the sun shines.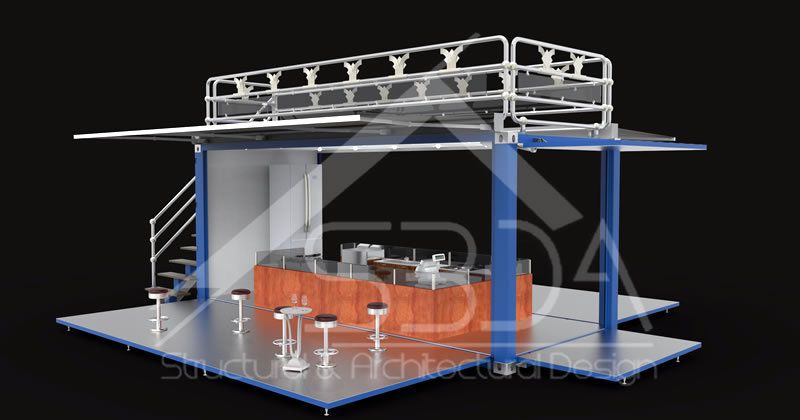 ​​​​​​​
As containers come in standard 20ft and 40ft sizes, our restaurant options are flexible for street food, easy to stack together and with minimal conversion can be fabricated into a much larger covered restaurant designs. Our team of expert designers and fabricators will work with you every step of the way to build the ideal modified shipping container restaurant guaranteed to fit your ideas and your budget. Some of our custom modified shipping container restaurants can include:
* Door & Window Installation
* Cabinetry & Shelving
* Partition walls
* Anti-bacterial flooring, interior walls, ceiling
* Insulation
* Electricity & Plumbing
* Ramps or Stairs
* Custom Entry Ways
* Exterior cladding, painting
* Logo brand
The 6 main problems with a fixed location restaurant:
* High initial cost. Large deposits, guarantees, and advance rent all need to be paid up front, which can be a big drain on your cash flow!
* No physical assets – all of your rent is dead money.
* Lost capital from all of the fixtures and fittings that you need to make the restaurant ready for customers. These can't easily be pulled up and moved to a new location if you are renting fixed buildings.
* Dishonest property-owners changing the rules of your tenancy agreement to their advantage, when you renew your tenancy with them.
* Inflexibility when it comes to special events and temporary opportunities. An additional mobile unit would be needed to give you a presence at a festival or attraction.
ADVANTAGES OF A CONTAINER RESTAURANT
* If a location doesn't work out, you can simply move your converted shipping container restaurant to another location – you have your business in a box!
* It's usually much less expensive to buy and outfit a container than it would be to do the same thing with a traditional building.
* It's easy to increase the size of a container restaurant; all you need to do is add another container.
* A container restaurant looks unique meaning it will catch your customers' attention instantly.
* Even if your business is unsuccessful a pop-up container restaurant has resale value, so whatever happens you own an asset that's actually worth something.
* Rather than renting a fixed building, you would just need the land, which can save you money
​​​​​​​​​​​​​​​​​​​​​​​​​​​​​​​​​​​​​​​​​​​​​​​​​​​​​​​​