ARE THERE ANY HEALTH HAZARDS TO LIVE IN SHIPPING CONTAINER HOME?
While planning to carve a house out of old shipping containers, the question and safety concern foremost in the customer's mind is if the shipping container has harmful chemicals. Many of these concerns have risen after having read the article written by a prolific writer for a famous blogging site for architectural news and projects on the benefits and harms of living in a shipping container home.
If you haven't read the article yet, it's a good read and for those of you who do not have time to read it, Brian highlights two key problem areas:
Wooden Floors used in most of the shipping containers are treated with hazardous chemicals such as pesticides to keep the pests away.
Some shipping containers have been coated with paint which might contain hazardous chemicals such as phosphorous and chromates
Although Brian is right in raising these concerns, like the majority of cases, there is more to it than what meets the eye.
If you are using the new containers to build your home, then you need not worry about these concerns as you can always dictate to your manufacturer, not to treat the floors or to coat the containers with harmful chemicals. However, using new shipping containers to build your home is sure to increase the cost and it also defeats the environment-friendly credits that you would have gained by using recycled shipping containers.
However, if you are purchasing second-hand containers, then there is a high probability that the concerns raised by Brian prove correct and the harmful pesticides would have been used on these. Let's know what we can do to resolve this issue.
You can connect with the container's original manufacturer and enquire whether the harmful pesticides have been used on the floors. To do this, you can use your shipping container's unique identification number to track who the manufacturer is. (more on this here)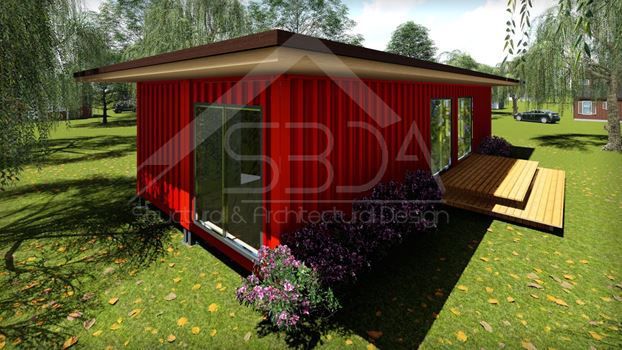 How to address the issue of the flooring been treated with hazardous chemicals?
We touched base with a person from a company building great cabins and houses from these containers. He had actually turned his used shipping containers back in 2010 to a cabin. He used a non-breathable flooring underlayment to protect himself from the adverse effects of possible pesticides streamed off on the wooden floor (see below).
This person had set about putting the underlayment above the original wooden flooring and then he laid the tiles on top of the underlayment. If you want to ensure safety, you can remove the original wood flooring and replenish the same by using marine plywood. You can get it from the hardware store in your locality.
Removal of Harmful Paint Coating
Let's address how we can resolve the issue of hazardous paint coatings which are used on second-hand containers to protect them from saltwater while they are in transit across the ocean. It's important for containers when they are being used to transport cargo but evidently a health hazard if we are using these containers to build homes.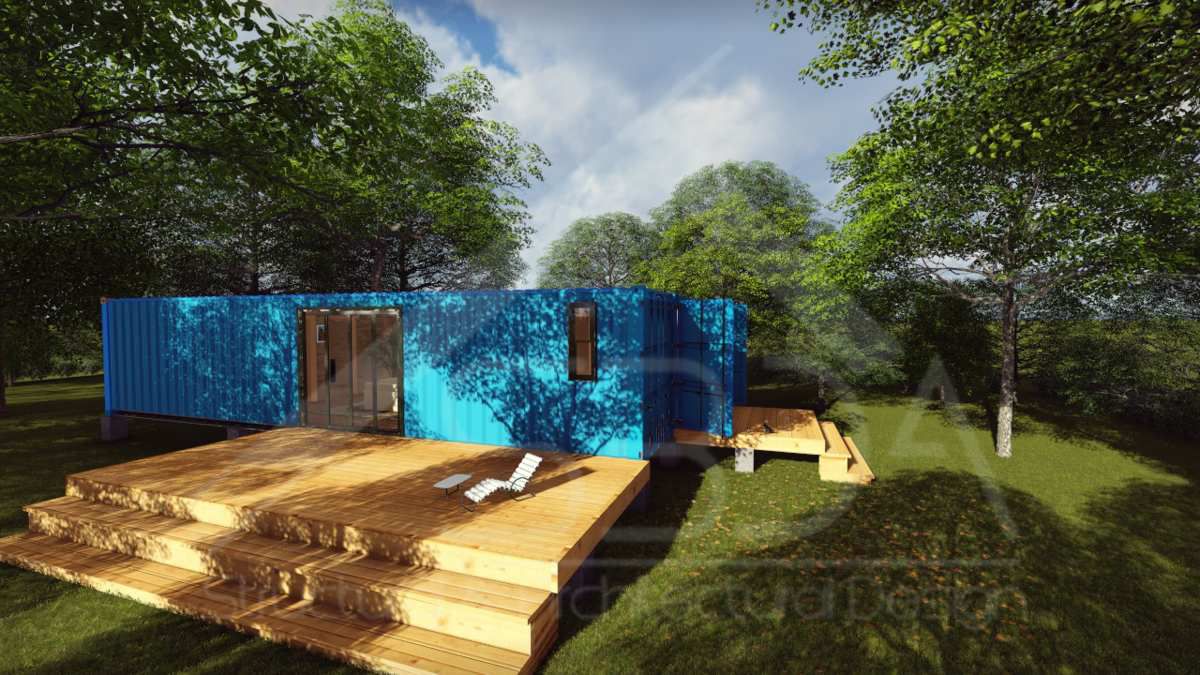 In this case, too, the first thing to do is to connect with the manufacturer of your shipping container and determine what paint has been used. (more on that above)
If your containers have indeed been coated with harmful chemicals, it will be good to spray foam insulation on the internal walls of your container. Doing so will create a complete vapor barrier which will prevent any residual fumes from harmful chemicals spreading inside your new shipping container home.