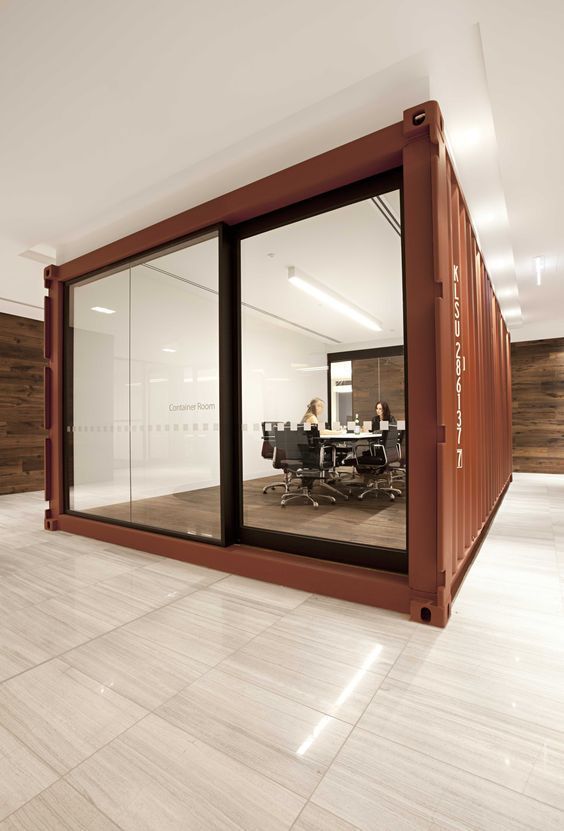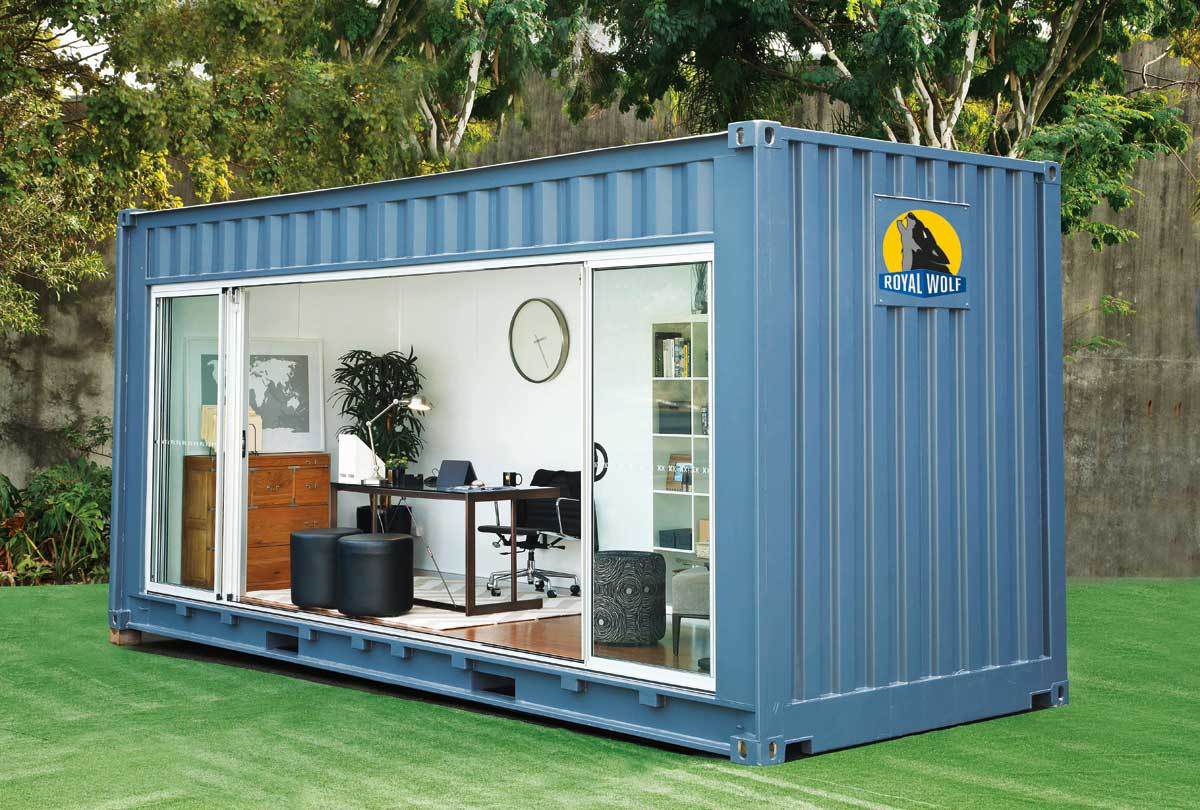 Shipping container converted offices are one of the most requested structures we produce for urban and remote work-sites such oil field sites, construction sites, mining sites and agricultural sites. Shipping containers are an excellent and versatile portable solution for when additional on-site offices/conference rooms are required: stack-able, insulated, air-conditioned and completely secure. Our converted shipping container offices are equipped with power, phone, and data and you can run conference calls, meetings, and operation.
The inner space can be customized to meet your needs by installing partition walls. Within our range of design options, you can find from single 20ft and 40ft shipping container converted office, conference room, dual container office/conference room with half bath, to multi-attached, multi-level site office including offices, conference rooms, canteen, and bathrooms with exceptional security and convenience, but also modern look design.
But there are also people like architects, managers, engineers, and those who run self-employed businesses that are working from home, wishing to have a space avoiding distraction of kids, pets, and that comfortable couch in front of TV.
Shipping container converted office would be a great solution and we have received requests for such site office on the backyards of the property. That's a great way to separate the work time and family time, something many people working from home have trouble with.
If you didn't find your required design, don't worry, you can always call us and present your required design to our engineering team and they will help you to achieve it. We have the strong design team of architects and engineers who will work with you to create exactly the site office/conference room design you require.
As a company working in the office, we know your need and can understand that a good site office space makes for a well-run operation, and will definitely boost productivity and efficiency.
Site Office/Conference room features:
* Easily transportable and relocatable.
* Modular and expandable – simply add additional offices when required.
* Wind and waterproof.
* Vermin proof.
* Completely secure.
* Large range of sizes and layouts.
* Ready for immediate use
Site Office/Conference room Accessories Include:
* Lighting and electricity.
* Phone and data connections.
* Air conditioning.
* Personnel door access.
* Windows and shutters.
* Office furniture optional